Tips and tools to deliver excellent customer service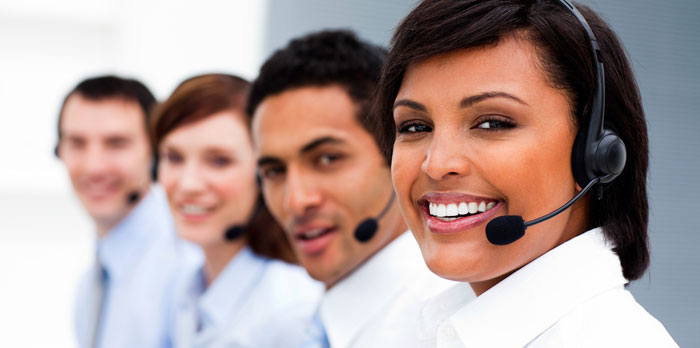 In today's heavily regulated industry, where more and more customers choose to buy insurance directly, it can be challenging to get the edge on competitors. Excellent customer service remains a failsafe technique to drive loyalty with your existing customers and to appeal to new prospects. According to Salesforce, 69% of customers would recommend a company to a friend after a positive experience, whereas 73% of consumers cite price and value as the leading factor that determine brand loyalty (Support.com). While you can't always compete on price, you can shine on the value you add to your clients' lives.
With these make or break statistics in mind, we share tips and useful customer service technologies to help you deliver better customer care, resulting in increased customer loyalty and spreading the word to prospective customers.
Social media: Your social presence is no longer just a box to tick, but a powerful marketing and customer service tool. Salesforce estimates that customers who engage with companies via social media channels spend between 20% and 40% more with that company. Therefore, it's crucial to keep your Facebook page updated with relevant content and to look out for customers contacting you through that channel. LinkedIn is another great platform to connect with potential customers.
Automatic callback: No one likes to be on hold, so if you install this option on your switchboard, a client will receive a callback once the line is clear.
Surveys: It's always good to check how clients feel about the service you provide  – in particular just after they've joined or after a claim. Their feedback can help you offer a more streamlined service and it shows that you really care about their opinions. Surveymonkey is a free survey builder that you can use to test the waters.
Optimised website: Make sure your company website is up to date and that it offers several ways to get in touch. It's imperative that your website is mobile friendly; then you'll be assured that it appears in mobile searches and that the client experience is great on any device. Other ways to help include offering an FAQ section on your website, a live chat function, and a glossary of insurance terms.
Think mobile: Invite questions via a dedicated cellphone number – mobile voice message, SMS or WhatsApp message – and respond promptly. You can also offer assistance after hours on this number or via a dedicated Skype account.
Smart e-mail: Set up a dedicated email address for enquiries or quotations. Ensure this mailbox is checked regularly and set it up to send out an automated response that advises on when a response will be delivered.
The human touch
With all these tools at their disposal, a customer is spoilt for choice when it comes to self-service queries, getting in touch or airing a grievance. But don't forget that personal interactions will always set you apart, and often be the reason why a customer chose to work with a intermediary in the first place. By delivering on promises and constantly reminding clients that you are with them for the long run, you will build trust. Aim to be seen as a partner in their business or genuinely interested in their family life, not as an outsider. You want to be the trusted advisor they speak to when buying a new property or expanding their family.
Source: Santam