Santam awards Brolink top honour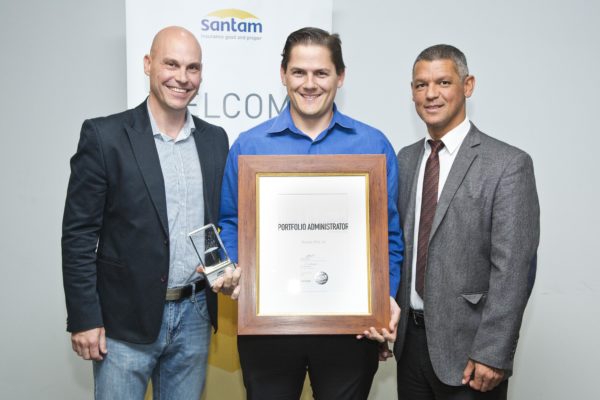 The image above shows Andrew Coutts (Santam), Hendrik Heyns (Brolink) and Daniel Stevens (Santam). 
In the annual Santam broker roadshow that took place recently, Brolink achieved a top award. As an administration business who services the broker and banking market in South Africa, Brolink are honoured to have been given this nod of approval by one of the countries' top insurers.
"Every year we provide an award for the best performing Administrator and it is scored based on growth and profitability for the business they administer. It is important as we rely on the binderholder to transact on our behalf and execute strategies in line with our joint partnership" says Daniel Stevens, Santam's head of National Brokers and Administrators
Brolink aims to empower brokers to give a better service to their clients through their various service offerings to broker businesses.
Brolink offers a multi-quote system allowing comparative quoting and online claims allowing quick response time to clients.
"Everything we do is aimed at giving brokers more control and enabling them to offer their clients a superior service, this award is acknowledgement that our strategy is paying off". Says Howard John CEO of Brolink.
The official award is: Portfolio Administrator Award for Performance Excellence.