Fire safety and liability for farmers – how to be prepared for anything?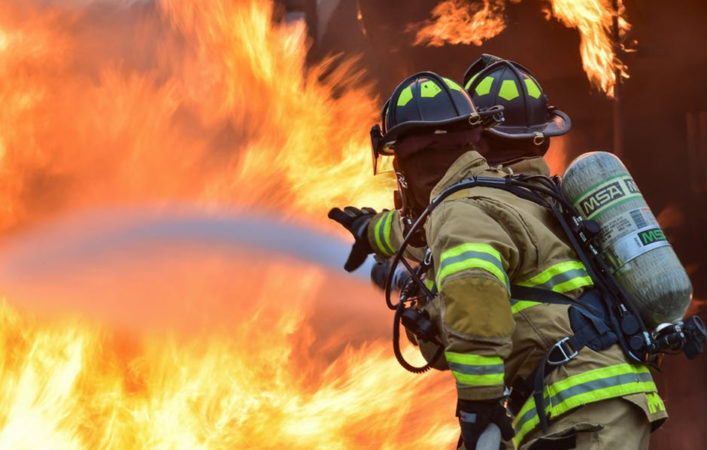 Fire safety and liability for farmers – how to be prepared for anything?
There are few things more devastating to a farmer's livelihood and operations than a runaway fire. With the on-going drought, the threat is more real than ever, which is why we recommend that you assist agriculture clients in truly understanding their risk and liability.
Effect of the drought
The drought has left many hectares of grazing land extremely dry, increasing the risk of fire. Veld grasses did not grow as fast or as thick as usual, which means that fires spread faster than usual.
The South African Weather Service has warned farmers to expect high fire danger conditions over many parts of the country, which poses considerable risks to property, livestock, crops and the natural environment.
Agri Western Cape, one of the regions often hit the hardest by fires, noted that the destruction of vineyards, orchards, and agriculture infrastructure, worth millions of rands, could have a ripple effect on the country's entire economy.
Understanding risk and liability
Double-check with your agriculture clients that their current cover includes additional protection against fire, as most agricultural insurance policies exclude the legal liability for the spread of fire. Farmers must make sure that they specifically request cover for fire spreading – in particular, if they live near plantations, sugar cane or vineyards.
Help your clients understand that fire insurance is not one-size-fits-all. They will need insurance against fire damage to crops, assets as well as natural rangeland and pastures. A farmer's own property (buildings, shed, etc.) will be covered under 'material damage'. However, they must also ensure that they have cover where the fire spreads from their land onto neighbouring property. Work with clients to get an accurate assessment of the replacement costs of buildings, contents, vehicles and other lost goods.
How farmers can be more fire-smart
Along with updating their cover and assessing their risk, you can share these tips on how farmers can be more prepared to deal with fires:
Learning to recognise the weather conditions associated with high fire danger: temperature, wind speed/direction and humidity.
Owners of thatched houses must take all necessary precautions such as installing drenchers, using fire blankets and having fire extinguishers to hand.
Using technology: satellite-based fire information tools such AFIS provides real-time fire information.
Investing in their own well-maintained firefighting equipment (such as a petrol/diesel-powered water pump).
Creating a veld fire plan, covering the eventualities of both staying and defending their property or leaving it ahead of the veld fire.
Restricting the use of farm machinery on days when the fire danger is high.
Being extra careful when using welding, cutting and grinding equipment.
Establishing firebreaks between their land and roads or railways.
Training staff in firefighting techniques and safety standards for smoking, burning rubbish, etc.
Joining a Fire Protection Association: certain insurers will reward clients who are members of FPAs with discounted rates, premiums and excess incentives.

What is agriculture spread-of-fire cover?
Find insurance products or extensions that specifically cover agricultural fires, which gives cover for fire extinguishing costs when the insured's own property is threatened by fire – including air water bombing. Certain insurers also includes a public liability section as part of their fire policies whereby clients are covered for damages should they become legally liable for a fire that starts on their property then spreads to neighbouring farms causing damage.
In an effort to minimise such damage, the farmer may incur great expenses to extinguish the fire/s.
Get in touch with your relationship manager or contact us if you have any queries about your business insurance products.
Source: Santam