Employee Emergency Assistance


We continue our efforts to be an Employer of Choice by entering into an agreement with Risk Solutions International (RSI) to provide emergency assist services.
24-hour assistance is available in the event of any roadside, home, or medical emergency.
To access the assist services, call RSI on 0861 111 774 and provide them with your full name, identity number and Brolink employee number.
In addition to the previously highlighted medical and home assistance benefits, RSI also offers the following: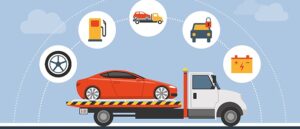 Roadside Assistance (a maximum benefit of R5 000 will be payable per vehicle, per annum):
If your vehicle won't start in the morning, has run out of fuel, has the keys locked inside, is stuck on the side of the road or has a flat tyre or battery, the call-out fee and one hour of labour will be covered up to R750.
If your vehicle has a mechanical or electrical breakdown it will be towed to the nearest approved dealer or repairer. The towing cost is limited to R750 per incident.
Collection / Return of repaired vehicle
The cost of collecting and returning your vehicle back home (after repair), will be covered up to R1 000.
Transport / Accommodation / Vehicle Recovery / Storage
If your vehicle breaks down more than 100km from home, we will arrange for the towing of your vehicle and make arrangements for:
-Transport for the occupants of the towed vehicle (with the vehicle) back to one nominated destination or
-Arrange accommodation for one night for the occupants of the towed vehicle and overnight storage of the vehicle up to a total benefit of R750.
If your trip has been delayed or your travel arrangements have changed due to a breakdown or accident, we will relay any messages from you to your loved ones.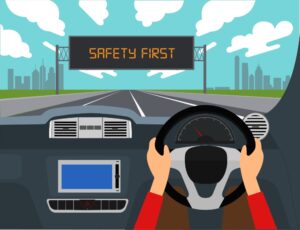 Safe Drive:
A designated driver service that ensures that you always arrive home safely after a night out, with the added convenience of having your vehicle safely driven home for you.
Brolink employees have access to 6 incidents per annum.
A vehicle with two drivers will be dispatched to drive the member home in their vehicle.
Designated drivers are equipped with a cellular phone and have access to a GPS.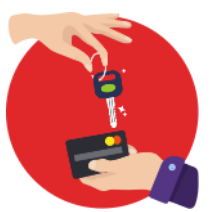 Pay as you use car hire:
Employees will have access to car hire at a discounted rate. Members can contact RSI who will obtain all necessary details and thereafter, forward a quotation to the employee. Should the member accept the quotation, RSI will make the necessary arrangements with the car hire branch and inform the member accordingly.
The employee will pay the fuel deposit and rental amount directly to the car rental company when the vehicle is collected.