Cover Insurtech Conference 2018: Innovation requires agility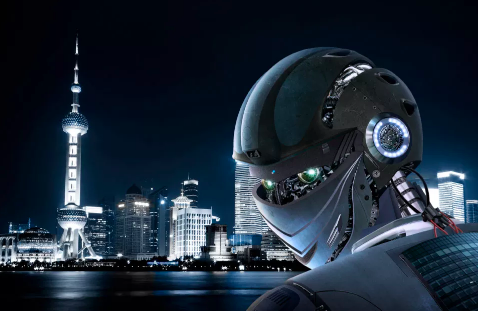 Our Executive head: Risk & Project, Hendrik Heyns will be presenting at COVER's #Insurtech conference 6-7 June at the Wanderers club, Illovo, Johannesburg. His presentation is titled "Innovation requires agility" and is not to be missed! 
Heyns recently shared thoughts on the insurtech environment with COVER Magazine. Read below to find out what he had to say:
Innovation is not simply about having an idea, it's also about, implementation. And in the age of insurtech, the implementation has to be quick!
We see two avenues of innovation in the market: internal and external – both of which need to be supported for effective implementation to take place…For internal innovation, the environment must be innovation-friendly. The key is to ensure that we have a safety-first approach. The other avenue of innovation is external – creating products that meet the needs of the market . The rise of insurtech -startups is evidence that this avenue of innovation has taken seed.
Brolink has emerged as an established player in the insurance sector, but has fond memories of our own startup days 20- odd years ago. What we see happening is the rise of partnerships in the insurtech space, combining the leverage of the established players with the technology DNA of the start-ups. Such partnerships are truly a win-win scenario, combining the strengths of each and delivering benefits to everyone in the supply chain.
For the established player to be included in this new ecosystem, there has to be an exponential shift in mindset. This shift paves the way for partnerships and allows for established players to evolve in the insurtech space. One of the ways this shift can be achieved is through the adoption of an Agile belief system.
The modern agile system requires four things of us:
make people awesome,
deliver value continuously,
experiment and learn rapidly
make safety a prerequisite.
We have already considered the safety-first approach as an innovation enabler. We have found that people, when engaged and empowered, deliver beyond what they even think possible. In an open and collaborative space, it becomes about how we can solve the problem together. Anything that does go wrong sticks out like a sore thumb, but this can be dealt with because it can be seen.
Delivery of software is often a painful experience. The Modern Agile system , delivers in smaller,  less painful slices, in shorter intervals, with more frequent (but less complex) communication. In this way we can spot problems or opportunities for improvement at an earlier stage and easily make adjustments to our development path.
We see each of these adjustments as a learning opportunity and a chance to try new things with less risk.
We're quite not there yet, but we aim to be better today than we were yesterday
What to look forward to from the COVER #Insurtech Conference:
Day 1 belongs to the doers:
Those who took an idea and made it happen. A list of SA's most prominent start-ups will take to the stage. We will highlight pitfalls, red flags and experiences of the journey from idea to market. We will also ensure enough time after each presentation for a thorough Q&A so delegates can gain maximum value from presenters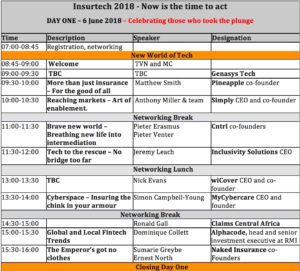 Day 2 recognises broader insurance tech:
It's not just about Apps and sexy distribution models. Here we will see presenters sharing knowledge on the broader influence of technology, exploring practical examples. Technology has revolutionized all facets of the way we do business and day 2 will celebrate these success stories.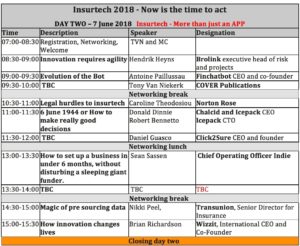 For more on the conference or to register click here.