Brolink gets agile for PPS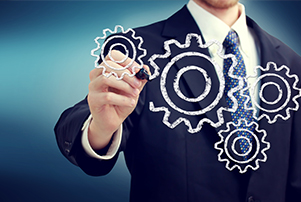 Have you ever heard of a software project that's been delivered in less than half the estimated time? That's what happened recently when Brolink applied the Agile software project management approach to a job it was working on for PPS. Instead of using the expected year-and-a-half to develop a process automation system, Brolink was able to deliver the project for user acceptance testing in just three months.
"Agile has revolutionised our approach to software development," says Hendrik Heyns, executive head of risk at Brolink. "It allows us to develop small increments of fully functional software in short periods of time – typically around two weeks. We then review our progress and re-evaluate the project's priorities to ensure we are delivering the optimum return on investment and, importantly, aligned with stakeholder goals and needs."
As its name suggests, Agile is highly adaptive with a very short feedback loop.
"This allows us to accommodate changing requirements even late in development, which works well to ensure competitive advantage for our clients," says Heyns. "In addition, the requirement for constant communication and feedback reduces the risk of scope creep, saving both time and money."
Werner Bosman, COO of PPS Short term Insurance says the company's first Agile development with Brolink was a truly refreshing experience.
"We have already seen significant benefits, largely as a result of the quick feedback cycle," he comments. "With iterations every two weeks we were able to identify issues early in the process and make corrections quickly. In the previous approach, known as Waterfall, issues would only be picked up much later in the process, often only at user acceptance testing."
Bosman says engagement also improved significantly with the Agile approach.
"Being involved throughout the process means much higher levels of collaboration between us and Brolink's project team. This improves transparency and also makes the delivery a lot more predictable as we are more involved."
Heyns says that although the Agile methodology is not suited to all projects, it is set to be a game changer in Brolink's software development offering.
"We used Agile for certain phases of our new .NET development, which was launched  for our independent brokers in July, and have started phasing it into several new projects that we have on the go, such as our Websure User Interface renovation."