Brolink facilitates insurance innovation, partners with Pineapple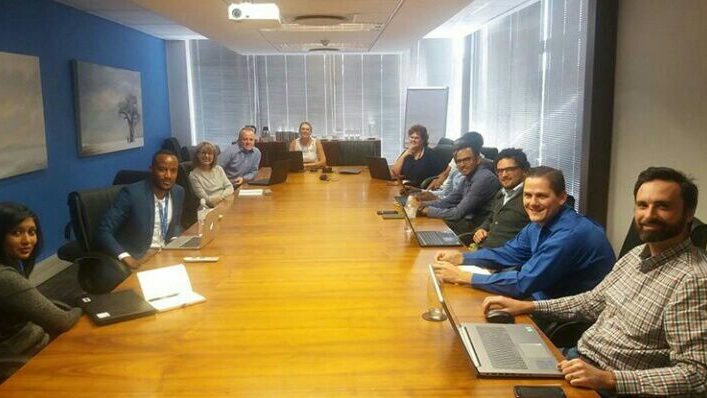 Technology is driving change across the globe. Businesses in all sectors either have to pioneer and keep up, or maintain the status quo and get left behind. Brolink's commitment to digital transformation is certainly evidence of the former and is in line with the company's strategy to be the partner of choice for insurers and brokers alike.
Insurers, brokers and ultimately policyholders have put their trust in Brolink for over 20 years to accurately manage the policy lifecycle for both personal and commercial lines of business. Brolink deeply values this trust and is investing heavily into its proprietary insurance administration system, Websure, to ensure that it can continue serving the needs of its partners as we move towards a new and exciting future in the South African insurance industry.
Brolink launched Websure – one of the first web-based insurance administration systems in South Africa – in 2001. In today's terminology it would be referred to as a cloud-based service offering. Websure handles all back-end insurance administration including real-time multi-quoting, policy issuing, renewals and administration, claims lifecycle handling and evaluation, ticking all the compliance boxes along the way.
Recent IT innovations and investments by Brolink into its Websure.Net and Websure User Interface projects, have enhanced the user experience by taking a fresh look at the system's appearance and functionality. In addition, new application program interfaces (APIs) are currently being exposed and loose coupling is being implemented, which will allow any system seamless access to Websure's policy management database. This enables quicker, more accurate integration for potential clients to leverage the power of Websure using any front-end interface.
With all of these innovations on the go, Brolink is delighted to announce that it has been selected as the partner of choice of the soon-to-be-released, local peer-to-peer insurance startup, Pineapple.
The Pineapple model is among the first of its kind. A true fintech in every sense of the word, it is driven by three 20-somethings who have taken a fresh look at the insurance value proposition. It is set to disrupt the short-term insurance industry and has the industry in anticipation of what the potential could be.
"Brolink has been an amazing partner," says Pineapple co-founder Marnus van Heerden. "It is no surprise that it was awarded the Santam Administrator of the Year award. The company's long-term vision of being tech driven to create a better user experience and ease of access aligns 100% with Pineapple's outlook for the future."
Brolink CFO Kush Padia echoes Van Heerden's enthusiasm. "We are very excited for the opportunities for innovation that this partnership brings," he says. "Being chosen by Pineapple, as well as other digitally enabled brokers, affirms the great strides made by Brolink to enable the insurance of the future.
"Digital transformation is at the very core of our purpose. With the investments into our IT infrastructure we believe that we will not only enhance the customer value proposition, but also lead the way in providing superior service to our current and prospective customers."