Brokers, make LinkedIn work for you and your business.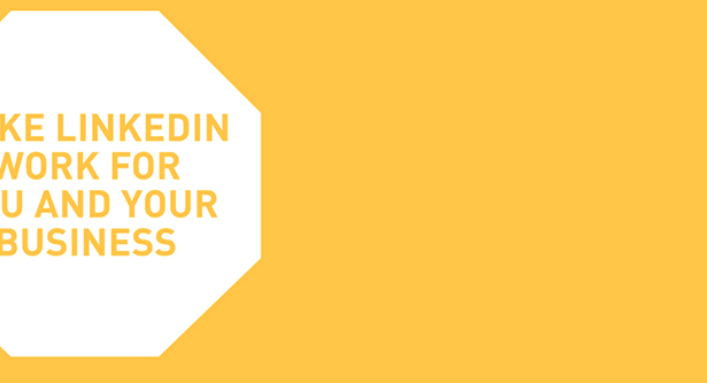 Read our simple guide on how to get the most out of LinkedIn and target new clients.
As the 5th most popular social network in South Africa, LinkedIn is definitely the place to connect with fellow brokers and find prospective clients. If you are not actively harnessing the networking power of LinkedIn, now's the time.
Why choose LinkedIn:
• Find new clients more efficiently
• Generate free leads for your business
• Increase your income
• Target higher income earners
Did you know?
LinkedIn is 4 times more effective as a Business to Business lead conversion tool than Twitter and 7 times more effective than Facebook*.
3 quick steps to setting up a LinkedIn profile
Use our guide to create a professional and impactful LinkedIn presence that will help you to continuously generate leads. Here's how:
1. Register: Go to Linkedin.com, enter your full name, email address and a safe password and click Join. You will receive an email confirming your account.
2. Find contacts: Once your account has been confirmed, click Continue and LinkedIn will search your e-mail contacts for potential connections. It's your choice if you want to invite any or all of these people. You can always invite new contacts at a later time. You can also click Skip this Step link to continue building your profile.
3. Complete your profile: Click the profile icon at the top-right corner of the LinkedIn page to open your profile page. Click Edit to start completing your professional information and to add a photo
Tip: Remember to set your profile to Public and Full View so your LinkedIn profile shows up in web search results.
Did you know?
Complete LinkedIn profiles (with photos) are 40x more likely to receive opportunities than incomplete ones.
How to create the ultimate profile
1. Your photo: Use the professional headshot taken at our conference or add one that portrays you as professional and trustworthy. No children or pets! You can now also add a cover photo (like Facebook and Twitter). Choose something memorable that reflects your working philosophy.
2. Your summary: Many skip this all-important 'elevator pitch' section of their profile but missing this out will mean that your profile is more difficult to find and be found. Whilst creating your profile, LinkedIn will prompt you with a popup of top keyword suggestions that are relevant to your experience Don't miss the opportunity to include important keywords such as your skills in car insurance, home insurance and the understanding of business risk etc. Important: repeat your web address here.
3. Your skills & experience: This is the time-consuming part. Luckily, LinkedIn has a tool to import your CV. Include any relevant work experience, skills and your education. "Remember that every past organisation – school, university, workplace – holds a future networking opportunity."
4. Create a custom URL: Make your LinkedIn profile more professional-looking by editing your link to your liking. So, instead of www.linkedin.com/in/4JPA677 make it www.linkedin.com/in/joshuasmith. You will easily be able to make the change yourself. Use this link on your website, business card or email signature.
5. Be easy to reach: Add your web address, link your LinkedIn account with all your other social channels like Twitter and Facebook, and include all of your main email addresses in your profile so people can connect with you. Email addresses won't be disclosed – LinkedIn simply keeps it on file when someone tries to connect with you.
Get more clients with LinkedIn
Now that you are set up, LinkedIn can be your ultimate lead generation machine. Build your network and you will reap the rewards –the more people you follow on LinkedIn the more your profile will show up in their circles.
Here's how:
1. Grow your following. There are many ways to get more followers on LinkedIn:
• Import your Outlook, Webmail and other email contacts, and invite them to connect.
• Sift through your business cards, search for them on LinkedIn and send invitations to connect.
• Check for people who share a group or affiliation with you. For example: Short-term insurance SA, Entrepreneurs SA or Financial Services.
• Connect with former colleagues and classmates.
• Search through your first-degree network connections – i.e. people connected to people you know.
• Use the People You May Know feature.
2. Keep the conversation going:
As with any social network, the key is to remain visible and relevant. Endorse and recommend your connections, and congratulate them on achievements.
One of your key strengths as a broker is your expert advice. Quality content will make you an asset to prospects when you share insights, and valuable information. For example, share your views on commercial risk management via LinkedIn's self-publishing tool, Pulse. Here you can target thousands more professionals than via your website or blog.
3. Smart searching
With a bit of detective work, it's easy to find new prospects through the LinkedIn Advanced Search. If, for example, you are searching for commercial clients, choose the job title of Finance Manager and then search by your city. If it's a specific industry, search by that, e.g. Restaurants or Restaurant Owner. From the list of results you can now filter by location, industry, job title, seniority and many more.
Once you've found the perfect prospect, send an In Mail introducing yourself and asking for a connection, introduction or meeting. Use your shared connections where relevant. For example: "One of my clients mentioned that you are opening a new branch of your restaurant. Feel free to get in touch with me if you want to ensure that your new business is properly protected against all risks with the right business insurance".
Tip: Never be to "sales-y" or pitch yourself too hard. Be honest, helpful and friendly. Those who offer free advice do well on LinkedIn.
Source: Santam