A big thank you to the team at Brolink for reaching deep during these difficult times and donating to the Solidarity Fund.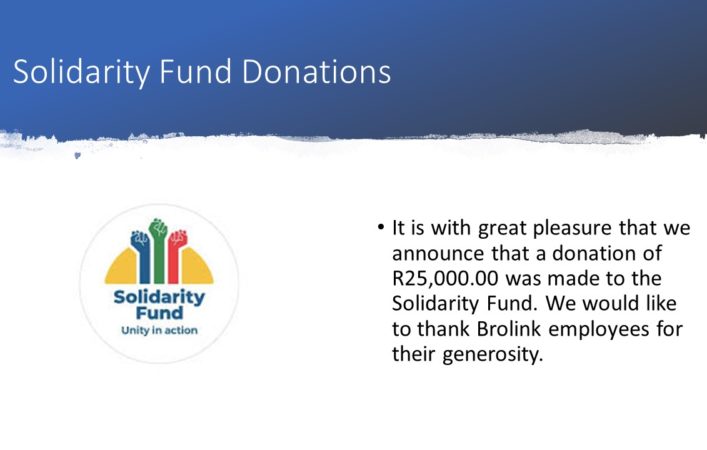 Brolink pledged R10 000 and the team contributed to make the total R25 000.
The Solidarity Fund was created on 23 March 2020 to respond to the COVID-19 crisis in South Africa. It is a platform for the general public, civil society and the public and private sector to contribute to the consolidated effort to fund various initiatives.
The Brolink team continues to live our corporate values of excellence, integrity and fairness in everything that they do.