Volkswagen set to name Mueller as CEO in sweeping overhaul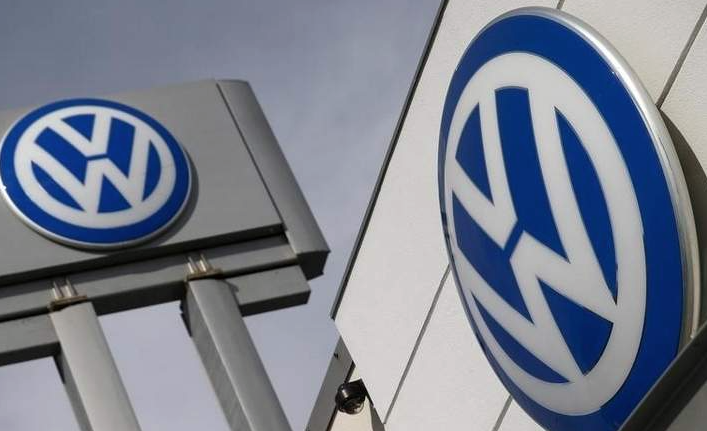 As German auto maker seeks to regain the trust of consumers and regulators.
Volkswagen AG is set to appoint Porsche brand chief Matthias Mueller as its new CEO and announce the departure of top executives in a sweeping overhaul to begin repairing the carmaker's image tarnished by rigged emissions tests.
The 20-person supervisory board began its meeting Friday morning to vote on naming Mueller, a company veteran for four decades who enjoys the support of the family that controls VW as well as the automaker's influential labor leaders, said people familiar with matter, who asked not to be identified because the discussions are private. A VW spokesman declined to comment.
The 62-year-old Porsche chief would take charge as Volkswagen seeks to regain the trust of consumers and regulators after admitting to rigging engines to circumvent pollution controls. The crisis wiped about 20 billion euros ($22.4 billion) off VW's market value this week, forcing Chief Executive Officer Martin Winterkorn to step down on Wednesday as the scandal widened and opened the door for the exit of other top managers.
Audi development chief Ulrich Hackenberg and Porsche development head Wolfgang Hatz are among those who will leave, two people said. Hackenberg, a Winterkorn confidante, was previously responsible for VW brand development and Hatz ran the nameplate's motor development.
Mueller was already touted as a potential CEO successor when former Chairman Ferdinand Piech failed in a bid to oust Winterkorn in April. He's run the maker of the 911 sports car since October 2010. Like his predecessor, Mueller is a long- serving Volkswagen employee, joining the Audi division as a toolmaking apprentice in the early 1970s
To repair VW's image, Mueller will have to move quickly to get into the public's eye — a task better suited for his cool, cosmopolitan demeanor than that of the stiff and autocratic Winterkorn.
Critical audiences
"For the next 12 months or so, he'll be a problem-solver who'll have to credibly drive this process internally and represent it publicly," said Juergen Pieper, a Frankfurt-based analyst at Bankhaus Metzler.
While the current challenge is significant, Mueller has experience dealing with critical audiences. As Porsche boss, he attended classic-car events to connect with purists and justify expanding into mainstream segments with models like the Macan compact SUV. Under his watch, profit rose 62 percent over four years, and deliveries are on track in 2015 to surpass 200,000 vehicles for the first time.
To succeed he'll also have to dismantle "fortress Wolfsburg," Pieper said, referring to the automaker's centralized oversight, which funnels decisions through its headquarters.
"The challenge will be how to break up a bureaucratic culture, so that people can speak up when there's a problem, even if it means they won't meet a deadline and they won't make market share," said Lynn Wooten, associate dean at the University of Michigan's Ross School of Business. "How do you rebuild that reputation now and change the culture at the same time? That's going to be the two major challenges."
Shares gain
VW shares clawed back some of their losses from earlier in the week, gaining as much as 4.3 percent to 117 euros. They were up 1.2 percent as of 12:34 p.m. in Frankfurt. The stock plunged 35 percent over Monday and Tuesday.
The entire auto industry and the methods used for testing vehicles are coming under scrutiny following revelations that VW's "clean diesel" cars have software intended to defeat emissions tests. The European Union urged all 28 members Thursday to start their own investigations, with Germany, Italy, France and the U.K. among countries in the region to already do so. Japan, India and South Korea have also announced probes into the matter.
The supervisory board will also decide Friday whether to hire U.S. law firm Jones Day to help with the investigation, said a person familiar with the matter, who asked not to be identified as the decision is still pending. VW has asked local prosecutors in Germany to start a criminal probe as well.
Screwed up
As part of the reorganization, Winfried Vahland will likely take over for the VW brand's U.S. chief, Michael Horn, two people said. Vahland currently runs the Skoda division and prior to that was responsible for the automaker's operations in China. Horn at an event on Monday in New York apologized profusely for what VW had done, saying: "We have totally screwed up."
Speaking last week at the Frankfurt International Motor Show, Mueller, who has an apartment in a trendy part of Stuttgart rather than a sequestered villa on the outskirts, displayed a range of interests, discussing issues from illegal immigration in Europe to competition from Tesla Motors Inc. and potentially also Google Inc. And, although the diesel scandal hadn't broken yet, he seemed ready to face the challenges ahead.
"It won't be boring in our business," he said in an interview.
Source: RiskSA
©2015 Bloomberg News